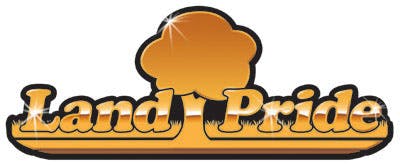 We have manufacturing facilities across North Central Kansas. We have learned that the work ethic of smaller Kansas communities is second to none and as such we have located plants in Abilene, Kipp, and Lucas, Kansas. Our employees often come from rural areas and agriculture backgrounds – they know the products they build and they understand how our customers will use them. This knowledge helps us build a product that will perform as expected for years to come.
We also have Research and Development facilities in Salina, just a block from our Corporate headquarters. All of our products undergo rigorous testing. They are all designed and manufactured in compliance with the latest industry and government standards. When you buy a Land Pride product, you know that it has been tested – and passed – in real-world situations that are more rugged and demanding than it will likely see in its service life.
-Land Pride Website ( http://www.landpride.com/9/over-350-products-fit-your-lifestyle )
Products Sold By Burris Equipment Company:
All Flex Mowers
Aerators
Bale Spears
Box Scrapers
Disc Harrows
Drag Harrows
Flail Mowers
Grading Scrapers
Grapples
Grooming Mowers
Landscape Rakes
Post Hole Diggers
Power Rakes
Rear Blades
Rotary Cutters
Rotary Tillers
Seeders
Soil Pulverizers
Spreaders
Selecting any of the links below will take you to the Land Pride website.