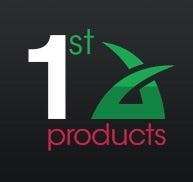 Since inception in 1980, 1st Products, Inc. ommentontinues its firm commitment to innovative turf equipment, quality manufacturing and customer service. Our efforts result in the development of specialty patented products proven to save time and money for a variety of industries.
With products like the Universal AERA-vator, the VERTI-cutter, the Multi-tine, and AERA-slicer we remain leaders in the turf equipment industry. 1st Products stands behind each and every one of our machines and guarantees your satisfaction in every piece we sell. From better ways to aerate and remove thatch to more efficient seeding and fertilizing, our versatile, made-on-site equipment gets the job done.
- 1st Products Website ( https://1stproducts.com/about-1st-products )
Products Sold By Burris Equipment Company:
Selecting any of the links below will take you to the 1st Products website.