As the snow starts to melt and the weather slowly warms, we are reminded that spring is right around the corner. For many people this is a reminder that their lawns will soon need attention after the harshness of winter. There are a few simple steps to take to ensure a lush green lawn for summer, one of which is aerating your lawn. Aerating pulls cores of dirt out of the ground allowing for air, water, and nutrients to enter the soil to bring life back to the lawn. At Burris Equipment we will be featuring a brand new ride on aerator this spring called the Turfco XT8. This ride on aerator will speed up the process of aerating thanks to higher ground clearance, more horse power, and easier operation than its competitors.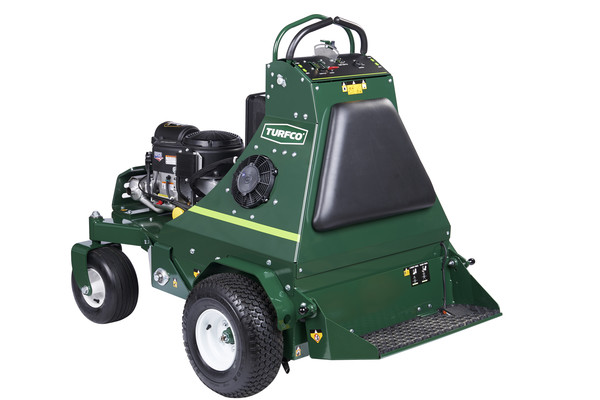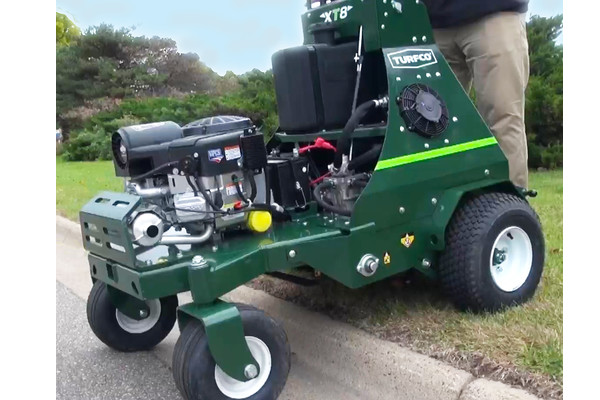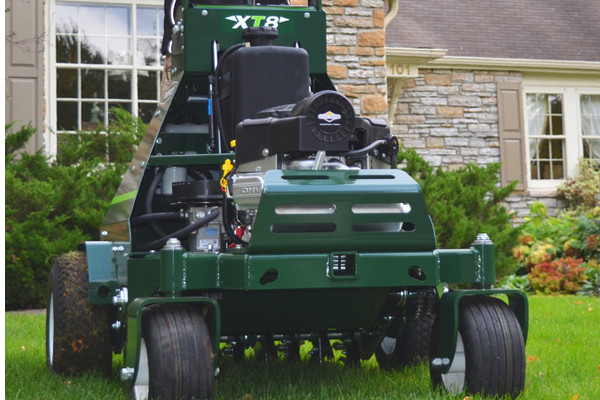 The new Turfco XT8 has a whopping 8 inches of ground clearance and a robust 22.5 horse power engine. This clearance and power allows the user to climb most curbs and other obstacles in the yard such as roots, brick, and rocks. The stronger engine will provide the user with less worry when doing deep cores and allow for a lower rpm when in use which means less gas used. The XT8 also features a "set and forget" coring depth lever. With this the user decides the length of cores they want, adjust the lever, locks it in place, and off they go. This new XT8 has the horse power and strength that landscapers demand, and the ease of use for any homeowner to tackle the job themselves.
If you would like to learn more or schedule an XT8 for a rental, please visit the XT8 rental detail information page. If you have questions, please contact us via email or phone today!